Hisar-based EV startup Zelio has showcased a total of 5 electric scooters at the ongoing EV India 2022 Expo, while the company has also revealed an electric sports motorcycle concept that it plans to launch in the market soon. The scooters that have been showcased at the event include Eeva, Gracy, Gracy Pro, Gracy-i as well as the Eeva-ZX.
However, it's certainly the GSR faired sports motorcycle that seems the most exciting product from the company. The motorcycle is equipped with front and rear disc brakes, a split seat, turn indicators on the fairing, alloy wheels, sharp-looking twin headlamps, as well as a few decals to make it look sportier. Surprisingly, there's also a Motul logo, but of course, for styling purposes only.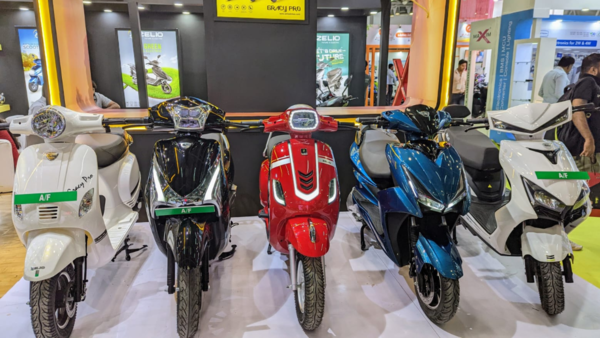 Zelio has refrained from releasing any specs of the GSR motorcycle so far. That said, the specifications of the scooters are readily available. The Eeva, Gracy, Gracy Pro, Gracy-i and Eeva-ZX are all equipped with either a 28 AH gel battery pack or a 26-40 AH Lithium unit that charges the 48/60V BLDC motor, and provides a range of up to 60 km or 120 km per charge respectively.
The charging time for the Gel battery version is 6 to 8 hours, while the Lithium battery version can be charged in around 4 – 5 hours. All scooters are equipped with a few standard features, including a USB port, alloy wheels, a parking gear, DRL, a hydraulic suspension, a front disc brake, as well as a center lock with anti-theft alarm system.