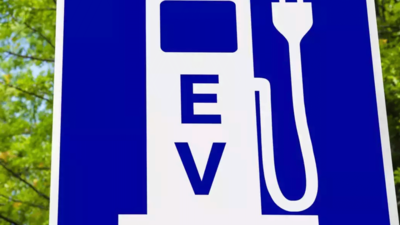 In a bid to accelerate the transition from internal combustion vehicles to EVs and ease range anxiety among EV users, the Government of India is working on introducing a master app that will serve as a one-stop solution for information on location as well as the availability of vehicle charging stations.
State-run Convergence Energy Services Limited (CESL) is in the process of collating information from the private sector for the super app, which is scheduled to be made available to users in the next 4-6 weeks. The app will detail availability, charger types, provide charging tariffs, while also allow users to make and change reservations at nearby charging stations.
"Apart from information on the network of public charging stations, the app will reflect information shared by OEMs, enhancing visibility and traffic at private charging points. Consumers will get peace of mind knowing that they can readily access information and make reservations at nearby stations if they need to charge their vehicles on the go", said Mahua Acharya, Managing Director, CESL, while talking to ET.
"We need an extensive network of charging stations at strategic locations, which are safe, well-lit, well-covered and where users can top-up their electric vehicles within an hour," added Acharya. According to her, this can help bring down the battery size in EVs, thus making them more affordable and accessible. It will also reduce range anxiety, and speed up adoption of electric vehicles.
CESL has accordingly designed a service procurement model to involve the private sector for setting up a charging ecosystem. CESL will partner with companies whose job will be to invest in and operate these stations across the expressways and highways, which will enable owners to take their EVs for long inter-state journeys. Overall, CESL plans to establish 10,000 charging stations in the next three years under the FAME II Initiative.
Charging infrastructure is one of the key imperatives for EV adoption. "It is critical that all charging stations are in fully functional state at all times and are also easy to locate so that EV owners can actually reach the locations where they are installed easily and use them for charging their vehicles," said Rajiv K Vij, Founder, Plug Mobility.
FOLLOW US ON SOCIAL MEDIA
FacebookTwitterInstagramKOO APPYOUTUBE