Evtric Motors today launched its high-speed electric scooters, namely Ride HS and Might Pro electric scooters at a price point of Rs 81,838 and Rs 79,567 (ex-showroom, pan-India), respectively. These electric scooters were introduced at the EV India Expo 2022 held at India Expo Centre, Greater Noida.
Interested customers can book these electric scooters through the company's website or at the dealerships.
Evtric Ride HS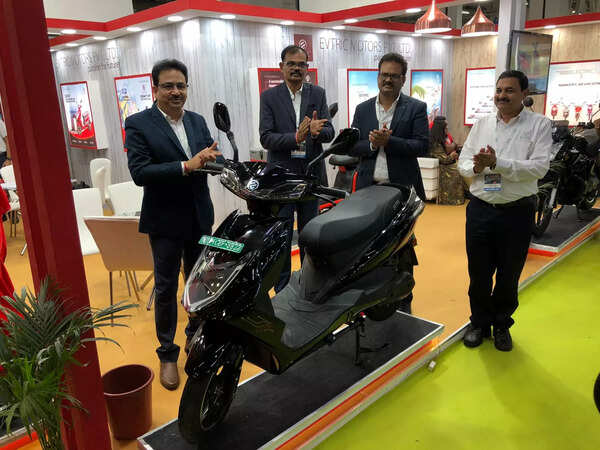 Evtric Ride HS electric scooter
Priced at Rs 81,838 (ex-showroom), the Evtric Ride HS is a high-speed electric scooter that is available in four colour options – Red, Black, White and Grey. The e-scooter comes equipped with a removable lithium-ion battery. It has a top speed of 55 kmph and a claimed range of 120 km on a single charge. The battery can be charged from 0-100 percent within 4 hours.
Evtric Mighty Pro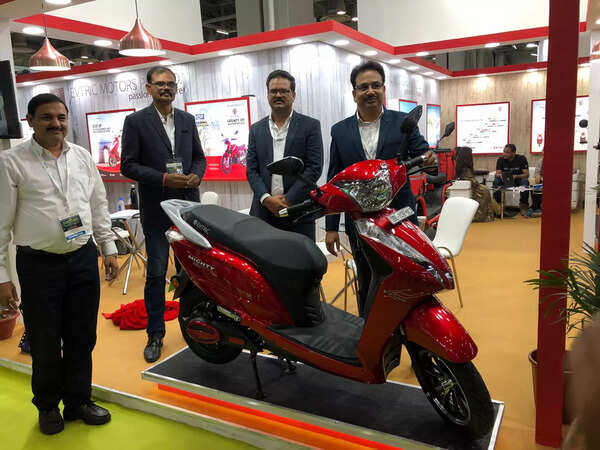 Evtric Mighty Pro electric scooter
The Evtric Mighty Pro is priced at Rs 79,567 (ex-showroom) and offers a top speed of 65 kmph. Available in three colour options, including Red, White and Grey, the electric scooter has received a removable lithium-ion battery that can be charged fully in 4 hours. The company claims that the e-scooter offers a range of 120 km on a single full charge.
As of now, Evtric has already launched 8 products in the Indian market, including Ride, Axis, Mighty, Rise, Connect, Ride Pro, Ride HS and Mighty Pro. The company has 200 dealerships marking its presence across Delhi-NCR, Uttar Pradesh, Madhya Pradesh, Odisha, West Bengal, Kerala, Andhra Pradesh, Telangana, Tamil Nadu, Maharashtra, Gujarat and Karnataka. Evtric is planning to reach 500 dealerships by next year.