Electric mobility startup E-Fill Electric has signed a memorandum of understanding (MoU) with Germany-based Chargebyte for product development and business expansion. Chargebyte is a charging technology solutions provider and will work with E-Fill Electric to develop a smart and compact DC fast charger for electric buses. The two companies will also work on onboard chargers for electric cars.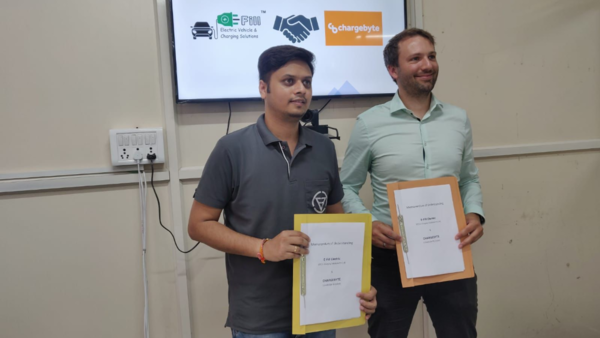 (L-R) Mayank Jain, Founder & CEO, E-Fill Electric and Thomas Wagner, CEO of Chargebyte GmBH
Originally an electric car charging stations manufacturer, E-Fill Electric currently produces EV Chargers (Slow/ moderate/ Fast), Cloud-based CMS, E-Fill Mobile Application and Electric Three Wheelers (E- Rickshaw -Passenger/ Loader and L5 Autos).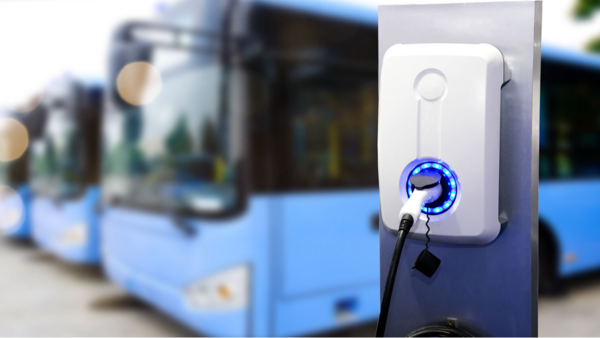 Representational image
Speaking about the MoU, Thomas Wagner, CEO of Chargebyte GmBH said, "Chargebyte provides smart charge controllers to push e-mobility worldwide. We are happy to engage with e-fill now in order to enforce this plan in India and even further." Mayank Jain, Founder & CEO, E-Fill Electric Charging Solutions further added, "We are particularly excited to develop smart and compact DC fast Chargers for the buses, and who could be a better partner for a CCS2 Charger (European Protocol) than a tech company from Europe itself."