Chinese automaker BYD's India arm has completed deliveries of 450 units of the e6 electric MPV across India. BYD is currently selling the e6 EV through five recently inaugurated showrooms in Delhi Mumbai, Kochi, Vijayawada and Hyderabad. Currently, the BYD e6 is the only electric MPV being sold in the country and competes against other ICE models such as the Toyota Innova and Kia Carnival. Here are some of the key specifications of the e6 EV.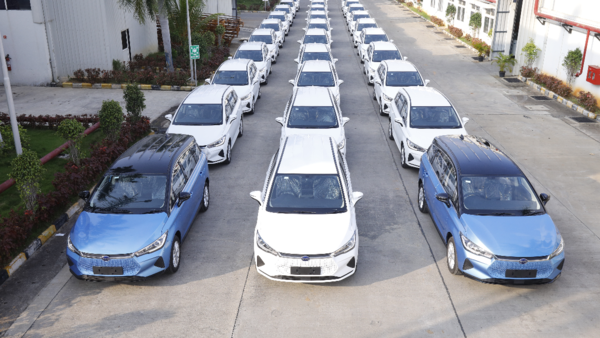 In another first, the e6 EV is the only vehicle to be sold with BYD's puncture-resistant Blade Battery pack in India. Blade Batteries are safer and less susceptible to catching fire in extreme conditions. The 71.7kWh battery pack offers a WLTC (combined) range of 415 km that can go up to 520 km under favourable conditions. The 5-seater MPV also offers a massive 580 litre of boot space and is capable of regenerating power from speeds of 2kmph onwards. The electric motor delivers 95 PS of power and 180 Nm of torque. Inside, it gets leather-wrapped seats and a 10.1-inch rotatable touchscreen. It also gets a CN95 air purification system.
Speaking on the early success, Sanjay Gopalakrishnan, Senior Vice President of Electric Passenger Vehicle Business of BYD India, said, "This growth demonstrates our commitment to mother nature and reducing carbon emissions by creating a global, truly zero-emission ecosystem. The All-New e6 scores high on battery safety and is India's first model to adopt BYD's puncture-resistant Blade Battery."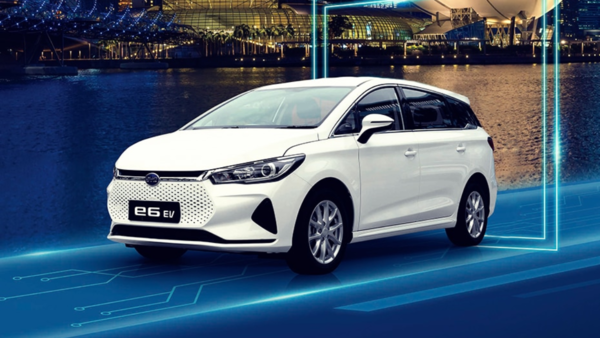 The BYD e6 electric MPV is currently being sold in a single base variant that is priced at Rs 29.15 lakh. BYD is also offering a vehicle warranty of 3 years or 125,000 km, a battery cell warranty of 8 years or 500,000 km and a traction motor warranty of 8 years or 150,000 km.